Water Services in Edmonton & Sherwood Park

Water Line / Sewer Line Replacement & Repair
Having intact water and sewer lines is an essential part of a comfortable home. When broken, these underground channels can be frustrating to deal with as a homeowner. From unpleasant smells to flooding, the repair process can become difficult.
Another issue you might face is lead pipes. If you live in an older home in Alberta, chances are your water lines are constructed from lead pipes. Lead lines should be replaced with either copper pipe or another approved water line due to health risks associated with lead.
Here at Strathcona Excavating Inc., we have the knowledge and necessary tools to help you with your water & sewer line maintenance and repair. Our specialists are ready 24/7 to accommodate you!
Signs of a Sewer Line Break
Here are a few clues that you can keep in mind so you can identify a broken sewer line quickly. The quicker a broken sewer line is identified, often, the less damage and cost you'll have to face!
Foul smells and flooding, either inside or outside your home
Drainage difficulties
Cracks & mold in your home
Signs of a Water Line Break
Any break in a water line can be disastrous if you don't address it quickly. Here are the signs to look out for:
Unexplained water puddles or flooding
Hissing, whistling, or bubbling sounds from the pipes
Low water pressure
Presence of mold & mildew
Discoloured water
Contact us the moment you notice any of these signs of a water line or sewer line break in or around your home. Our 24/7 emergency services will repair your broken lines as soon as possible.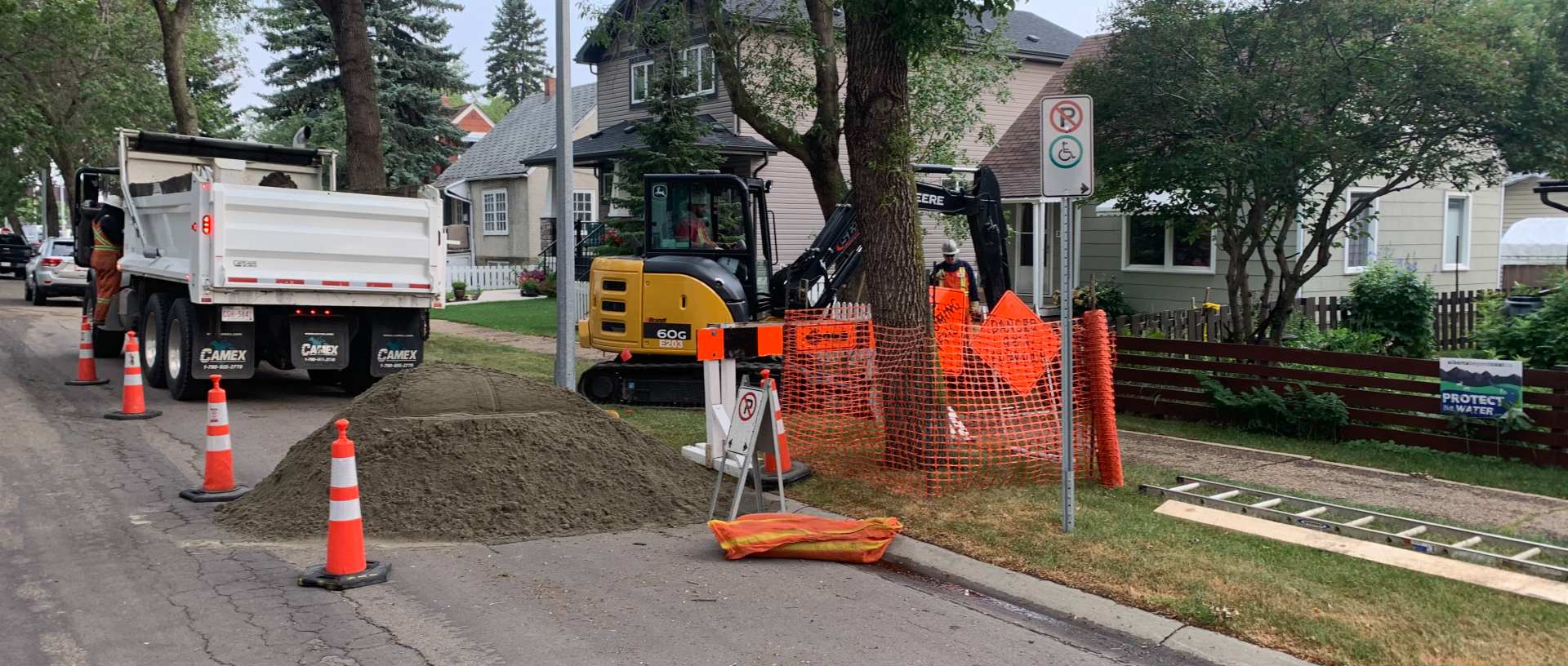 24/7 Emergency Services
If you don't act quickly, the cost of repairing or replacing a broken sewer line can escalate quickly. When you spot a problem, never hesitate to call on our 24/7 emergency services. Daytime or night, you can reach Strathcona Excavating Hydrovac Dispatch at (780) 416-9000.
OUR SERVICES INCLUDE:
Sewer and Water line repair and replacement

Lead/Copper water line replacements

CCTV Camera/video inspection of sewer line

Pipe bursting sewer lines

Sump pump line replacements

Septic/Cistern installation, repairs & maintenance

Manhole & Catch basin installation & Repairs

Fire hydrant installation & repairs

Valve repairs and replacements

HDPE Pipe Fusing
Head Office:
38 Liberty Road,
Sherwood Park, Edmonton, AB
T8H 2J6, Canada