Septic Tank & Cistern Services
Serving Edmonton, Sherwood Park, and Strathcona County, Alberta
The last thing you want to experience following a long day at work is the aftermath of a leaking or faulty cistern or septic tank. At Strathcona Excavating, we have the means to ensure that you and your family aren't at a complete loss when your wastewater system unexpectedly fails on you.
Not only do we provide central Alberta with expert non-destructive directional drilling and hydrovac services, but we also have crews available 24/7 to solve any emergency septic tank or cistern-related issues that you may be facing.
Maintaining Your Cistern or Septic Tank
A septic tank is an underground container purposed for the basic on-site treatment of domestic wastewater. With proper maintenance and periodic repair, septic systems can last up to 40 years. However, several factors can reduce that lifespan, and potentially leave your home or property in an enormous mess.
Cisterns are waterproof containers specially purposed to hold liquids such as rainwater. While it may be tempting to leave your cistern tank and containers as they are for long periods of time, we generally recommend that you perform basic level maintenance at least once a year, such as:
Remove any built-up sludge or sediment

If you find that your water looks, smells, or tastes different, then we typically recommend getting your cistern tank inspected before performing more frequent maintenance
SIGNS OF A SEPTIC TANK ISSUE
Signs you should watch out for include:
Water pooling near the septic system
Backups or slow drainage of sinks, tubs, showers and toilets
Bad smells around your home or property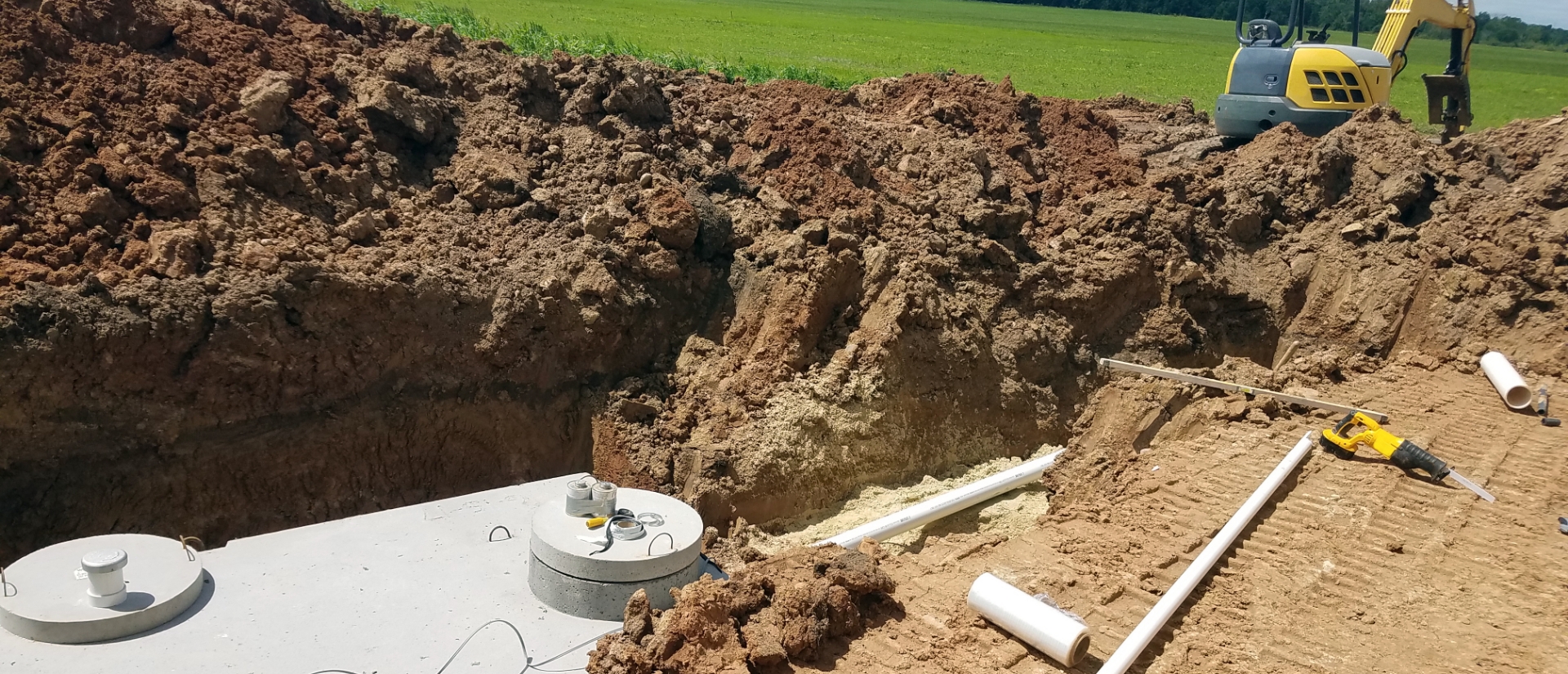 Emergency Repair Services
No matter the time, day or night, we are here to help you out of any emergency you might find yourself in when it comes to issues pertaining to your underground water or sewer systems. Our 24/7 emergency dispatch services include:
Sewer and water line repair and replacement

Sump pump line replacements

Septic and cistern tank installation, repairs, and maintenance

And more!
For more information, please give us a call at 780-416-9000.