Horizontal Directional Drilling (HDD) is used for the safe, affordable and effective installation of underground utilities. Using a directional drill has minimal impact on the surrounding areas and is a viable option when trenching or excavating is not practical. HDD forms properly sized pathways and is preferred in many situations because it does not cause any effect to roadways, sidewalks or landscaping. It is suitable for large and small scale projects and is not only the best, but sometimes the only option for drilling in an environmentally sensitive area, under roads, waterways, or under a developed landscape.
​Strathcona Excavating uses the latest technology for locating and tracking the drill head which provides an accurate bore path. Using our own excavating equipment, we can quickly excavate the pit and holes needed while rigging the reels of pipe and without having any delays in projects. HDD is a cleaner, faster and less expensive method with minimal environmental impact!
Our qualified crews will ensure confidence in the services we supply.
Installation of Underground Utilities Include:
• Water lines
• Sewer lines
• Gas lines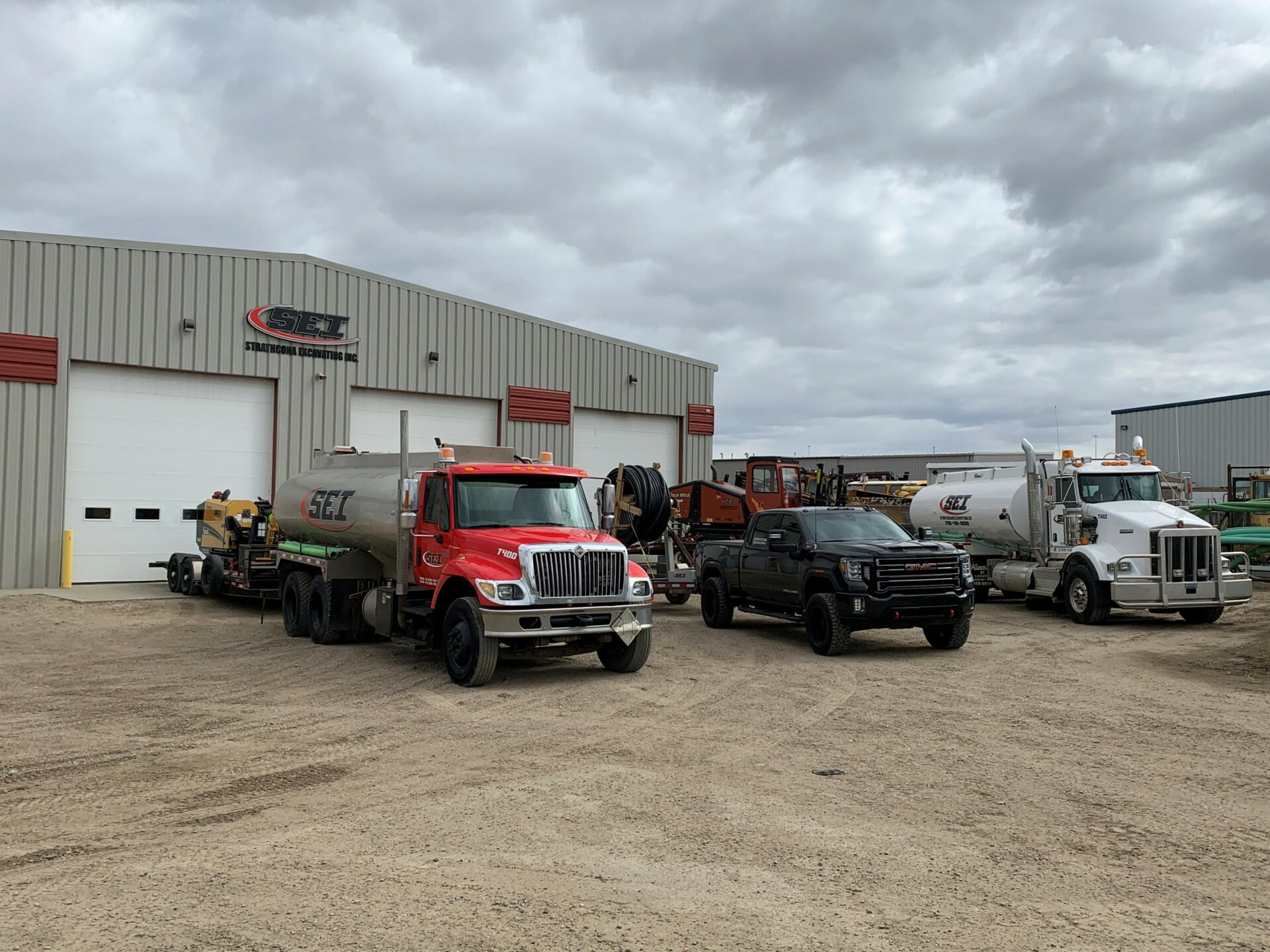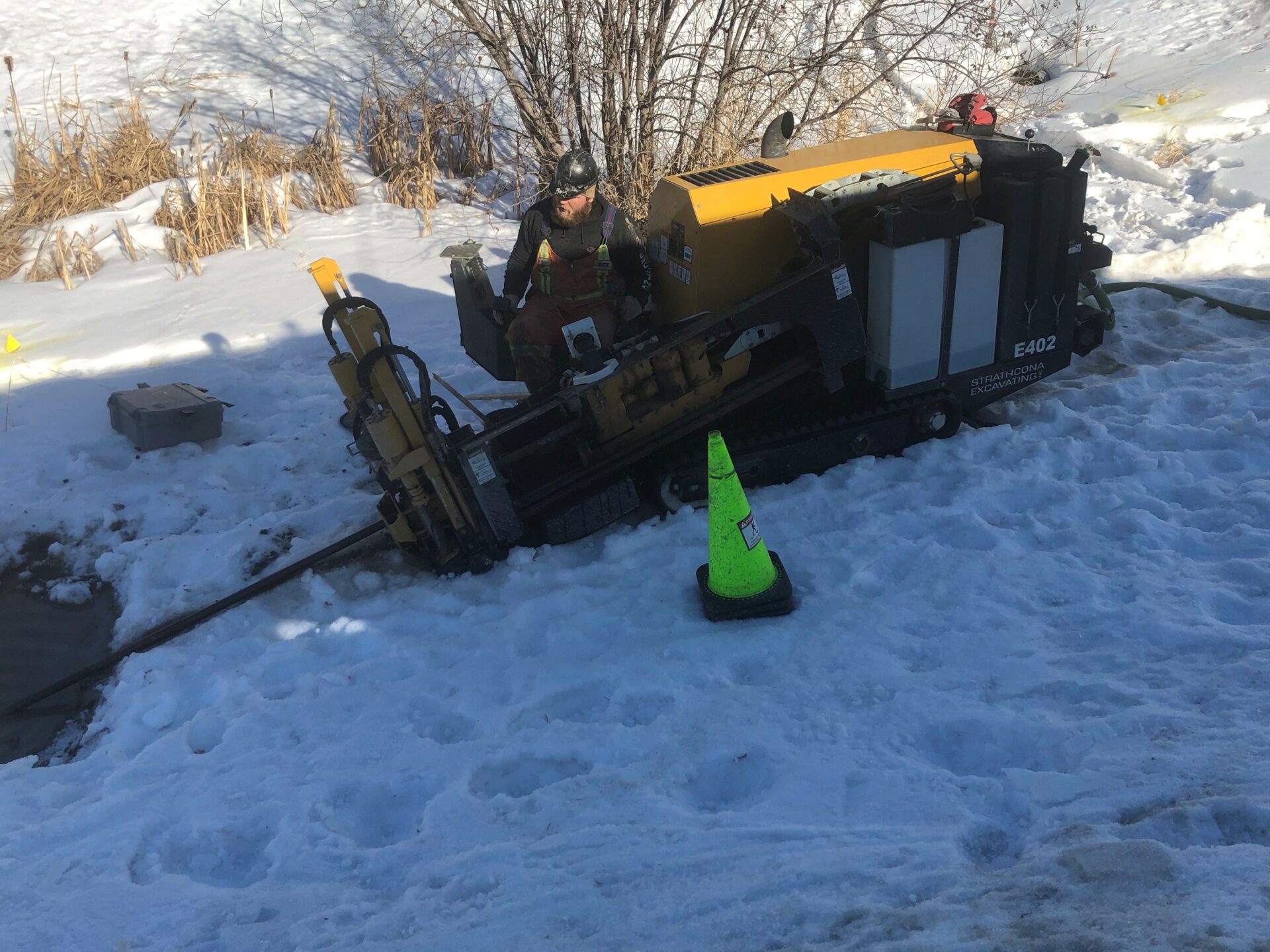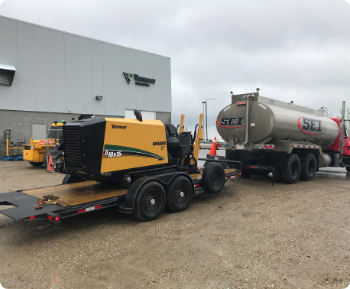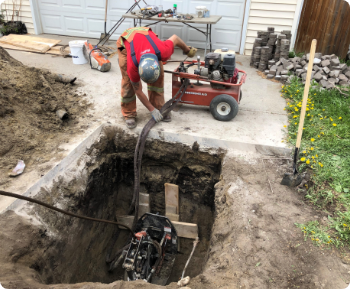 Frequently Asked Questions
The term horizontal directional drilling is most commonly used to describe any trenchless drilling or boring that doesn't go vertically down in a straight line. In some cases, drillers need to avoid rock formations or other geological formations, which necessitates deviation from the obstacle. Boring is the process of enlarging a hole that has already been drilled.
The cost of horizontal directional drilling varies substantially depending on the project. The price of smaller projects is usually set as a lump sum; large-scale projects are most commonly billed per meter and according to the length of the pipe or hole.
Horizontal Directional Drilling utilizes a trenchless system which means you do not have to dig up your whole yard. HDD is less destructive, faster and a more efficient means of replacing your water or sewer line as it leaves your landscape intact.